We're working for you.
At Airoldi Brothers, we're here to exceed your expectations every day. From service and support to technology and innovation, our goal is to provide transportation solutions that work for your business.
Soon we'll offer an Airoldi Brothers customer portal allowing you easy access to information and the ability to manage your needs on-line.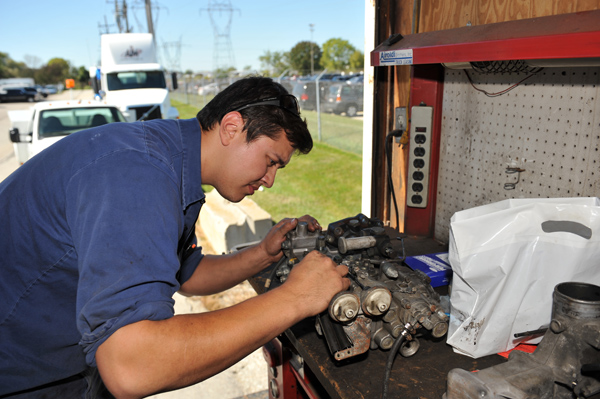 We put their customer service to the test and Airoldi Brothers came up with a grade of A+++ for effort. — Earl R. Kelley, Director of Transportation, Patrick Cudahy

Airoldi Brothers has completely transformed our thoughts and expectations regarding fleet services and has proven to be superior to the competition time and time again. —   Michael D. Reynolds, Material Management Supervisor, Conley Media

In the 30 years that I have been in this industry I have tried every vendor in Southeastern Wisconsin and nobody can hold a candle to Airoldi Brothers. — Tom A Martino, Executive V.P., Performance Freight Systems.

Airoldi's service department is great and when a vehicle needs repairs, it gets done correctly. — Elizabeth Stevens, President, Custom Express