Maintenance designed to move you forward.
A preventative maintenance program gives you assured vehicle performance. You'll benefit from Airoldi Brothers' extensive experience as a multi-fleet operator. Let us design a unique program just for you that takes into consideration your specific equipment, drivers, routes, materials, and handling methods.
Advantages include:
Proactive maintenance
Access to discounted fuel
Specialized equipment experience
Equipment specification consultants
Better budget and cost control planning
Reviews of vendor repairs
Manage warranty recovery
Call Airoldi Brothers today to discuss how we can help you move your business forward.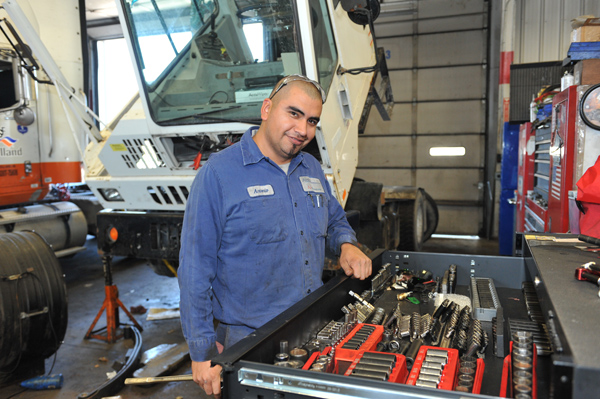 Airoldi Brothers has completely transformed our thoughts and expectations regarding fleet services and has proven to be superior to the competition time and time again. —   Michael D. Reynolds, Material Management Supervisor, Conley Media

Airoldi's service department is great and when a vehicle needs repairs, it gets done correctly. — Elizabeth Stevens, President, Custom Express

We put their customer service to the test and Airoldi Brothers came up with a grade of A+++ for effort. — Earl R. Kelley, Director of Transportation, Patrick Cudahy

In the 30 years that I have been in this industry I have tried every vendor in Southeastern Wisconsin and nobody can hold a candle to Airoldi Brothers. — Tom A Martino, Executive V.P., Performance Freight Systems.